Site de fan de la chanteuse Marie France































































































































































































































































































MARIE FRANCE et CHRISSE HYNDE : "How we met" dans le journal anglais "THE INDEPENDENT" (2 juin 2012).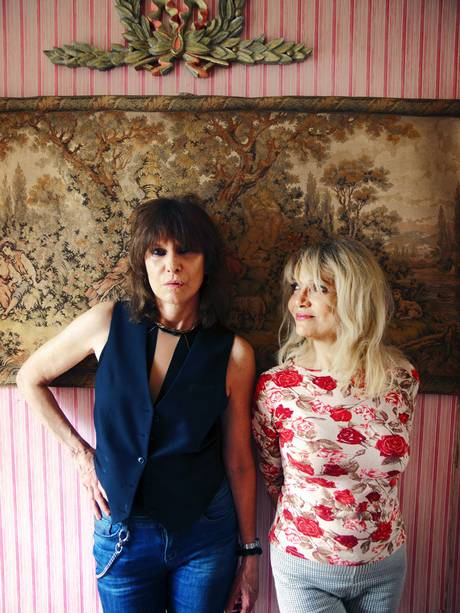 • Chrissie Hynde

The lead singer, guitarist and songwriter for rock group The Pretenders, Chrissie Hynde (left in picture) has also collaborated with several international stars through her career. She is a spokesperson for animal rights group Peta and lives in London.

« About 35 years ago, I was living in London and met some guy on the street, who was French. A few months later, I got a call [from him] asking whether I'd sing in a band in Paris. I said I'd be right over, and I went. The other singer [in the band] was living in an apartment with a big cabaret star named Sabrina, and they let me stay with them.

The apartment was very exotic — no furniture, no TV, no phone, and everyone slept on the floor, but I thought it was the best thing that had happened to me, as I had nothing.
We started a little band and through Sabrina I met all
the people at Alcazar [a music hall in the Latin Quarter]
— and Marie was there.

I was in Paris for six months, and it was a very colourful, amazing time for me, but then I left [in 1976] for London just before punk got started. I was absorbed back into the lifestyle there and never saw anyone from Paris again really.

It was in 2000 that I came back to Paris, as I wanted to find a little place to live. The estate agent took me to this little place and I walked in, and the woman there was a photographer, Louise Maisons, and she said "I recognise you". We started talking and when I was talking about my time in France, she said, "You must know Marie France".
I went, "Yeah but I haven't seen for 30 years".

And, voilà, we were reintroduced. Since then we've sung together and we see each other all the time. We like to sit in the streets and have coffee. We see guys in white vans, plumbers etc, and we're like, ooh-la-la.

We're also the only two vegetarians in France! We're still waiting for things to change in Paris — and France —
as it's not really animal-rights-friendly here.

Marie's been a huge influence on me. You'd never know it by looking at me, but in my mind I have a sense of glamour, which I would never have had without her, because I'm just from Ohio. I'm from a mall culture and I know I still dress that way – but being around Marie, I've got this other sense, of what's glamorous. You can't buy that in the shops. »




• Marie France

She became famous as an iconic cabaret singer and gay-rights activist and also pursued an acting career in theatre and film. She was made a Knight of the Ordre des Arts et des Lettres last year. She lives in Pari

s.

« I met Chrissie when we were in our twenties. We were living at a friend's, Sabrina, and I met Chrissie at his place. We were living in that flat like family.


There are so many stories from those times together. 
I remember one time at Sabrina's, I don't know if a boy had made Chrissie cry or something, but she was sad. I went to her, she was lying on the sofa, crying a little. I said,"Baby, don't you cry". And she smiled. Whenever a boy made her sad, I'd say, "Stop that. You can't be like that about 
a boy", and we would have a laugh about it.

Then she left and I lost track of Chrissie for a while, though I saw her on the charts and all over the place. She was an international rock star and it was very exciting, but we didn't meet again until about 2000. There was one time in Alcazar, this big cabaret in Paris, in 1986, I think. Sabrina said,
"You know what, I went to see Chrissie at the Zénith". 
I said, "No way, you saw Chrissie?". And she said, 
"Yes, I saw Chrissie, she hasn't changed, she's always the same." And it's true, we stayed very much the same.



Now [when we meet] we have the past to share. And we are both vegetarians — we love animals and we fight for them. There aren't many vegetarian restaurants in Paris. But we are big admirers of Brigitte Bardot [who is a spokesperson for animal rights]. She has been a hero of ours for many, many years. She had an exhibition that Chrissie and I went to in Paris. Brigitte didn't even bother to go. To her own exhibition. We love that about her. Chrissie always says that she is more rock'n'roll than anyone. For one of my albums, [the French illustrators/ photographers] Pierre et Gilles worked on the album cover. [Chrissie and I] sent it to Brigitte Bardot and then she wrote to me. A really lovely letter. She called me, "My beautiful mirror".



I've been inspired by Chrissie. We like clothes, we like music, we like walks in the park, we like friends, we like parties. Sometimes, not often.

Now [my dog] Lili has a passport, we have gone to London with her, seeing Clapham, where she used to live. In the future maybe we can do more; maybe travel around the world… »

Propos recueillis par

Sarah Makinson

(mai 2012).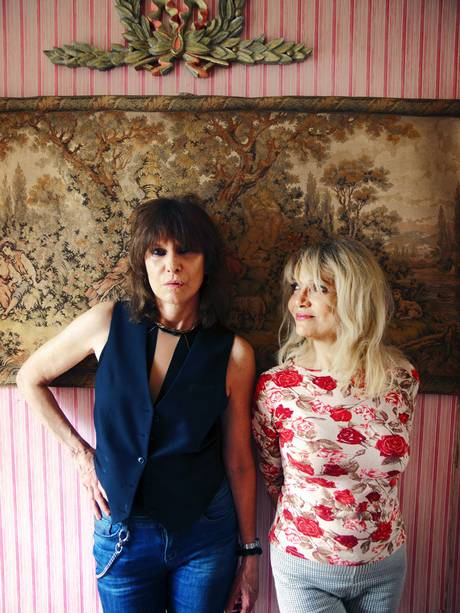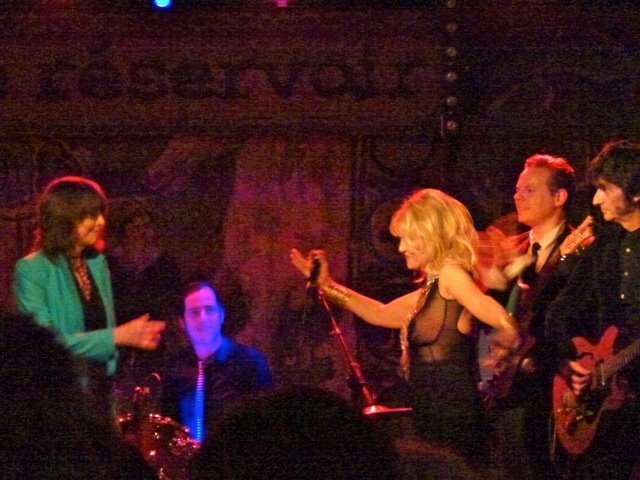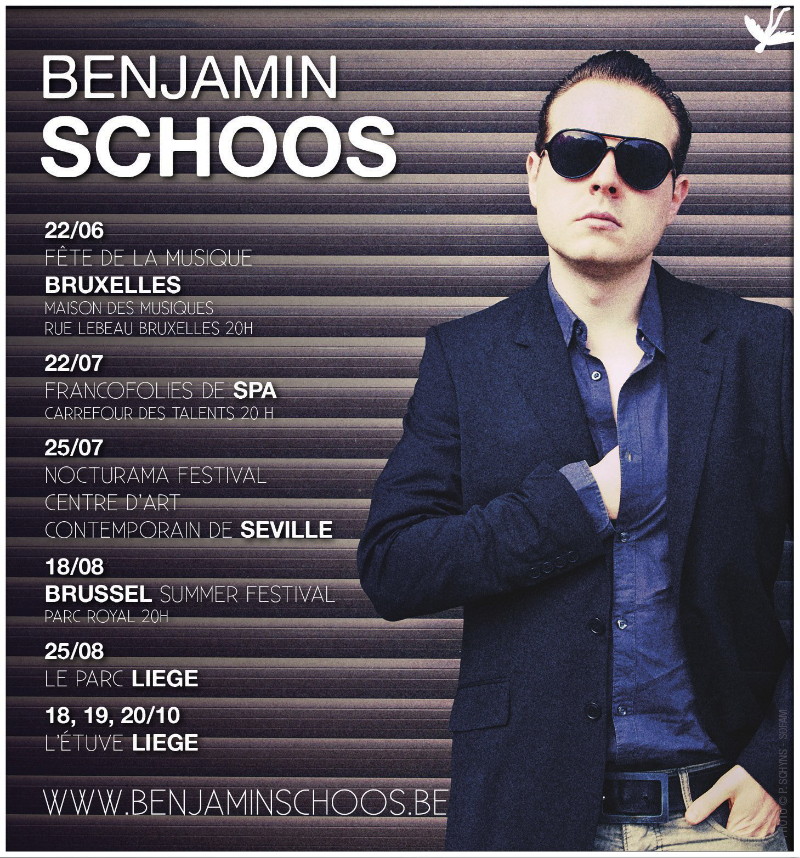 • The duet

"Un garçon qui pleure"


by

Chrissie Hynde & Marie France


features on

Benjamin Schoos

's album


"China Man vs China Girl"

,
which is out now on Freaksville Record.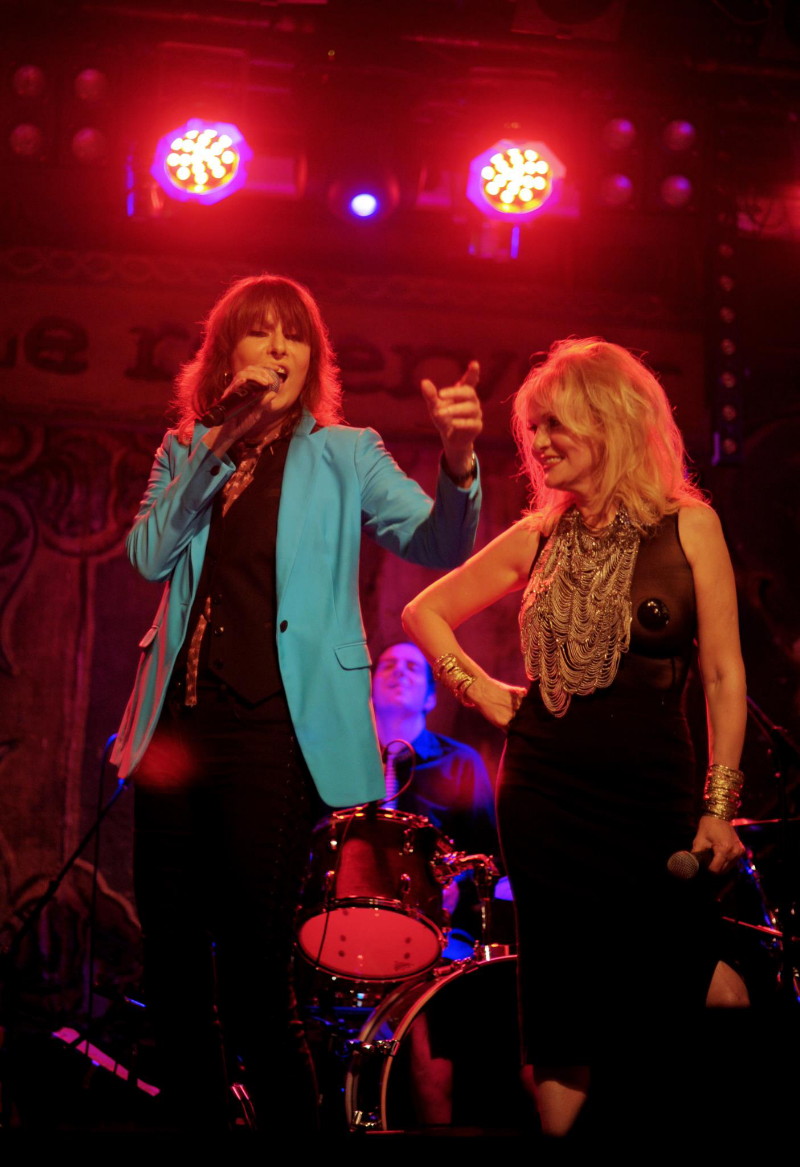 © Clément Boulland
(9 mai 2012)




•

Compte rendu du duo
MARIE FRANCE
& CHRISSIE HYNDE
pour "UN GARÇON QUI PLEURE"
le 9 mai 2012
au
RÉSERVOIR

(

Paris

)
sur ce lien :


CLIQUEZ ICI



•••••••••••••••••••••••••••••••••••••••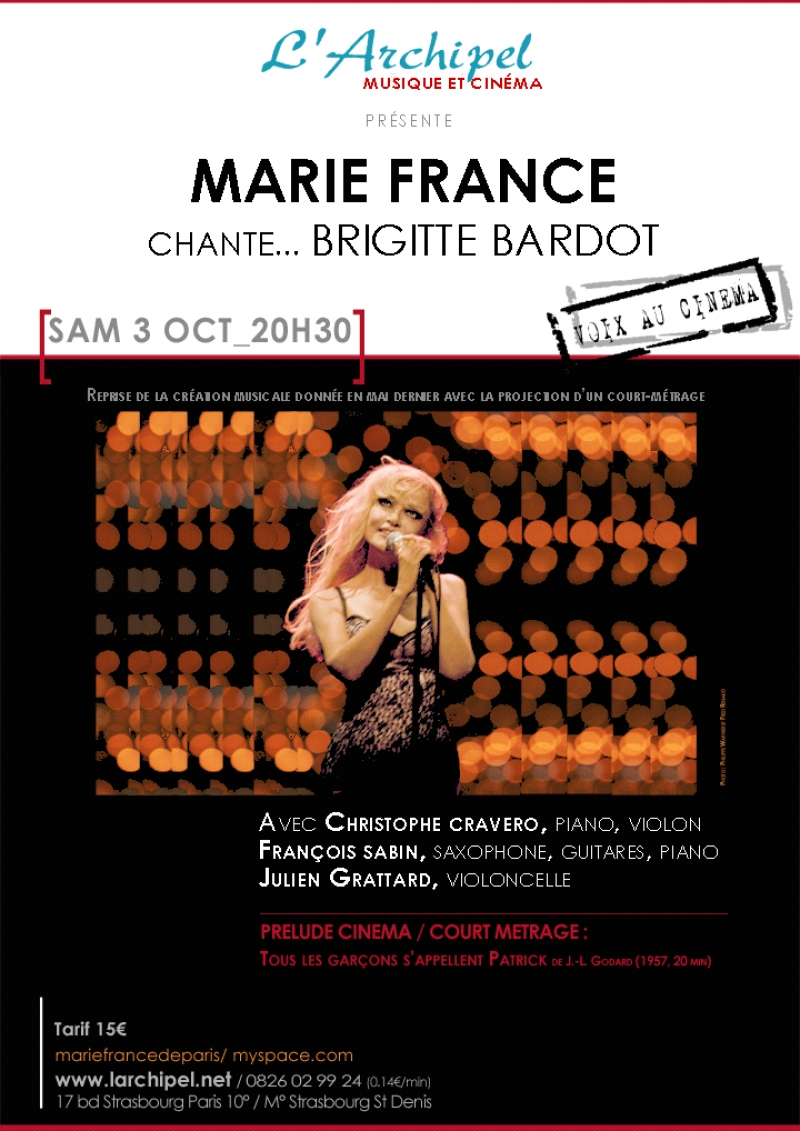 •

De 2'43" à 3'10"


dans ce

reportage vidéo

(

octobre 2009

)
réalisé par

THOMAS SCHWOERER


pour

"ARTE CULTURE"

,


CHRISSIE HYNDE


parle de

MARIE FRANCE


et

BRIGITTE BARDOT

:


CLIQUEZ ICI





CHRISSIE HYNDE


avait assisté au spectacle


"MON BB"

de

MARIE FRANCE


le 3 octobre 2009 à
L'ARCHIPEL

(Paris).
Le

compte rendu de ce concert


est en ligne ici :


CLIQUEZ ICI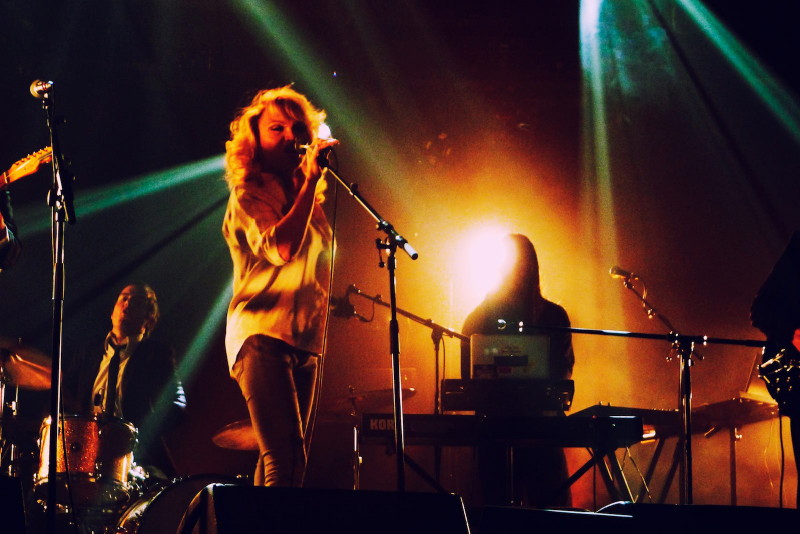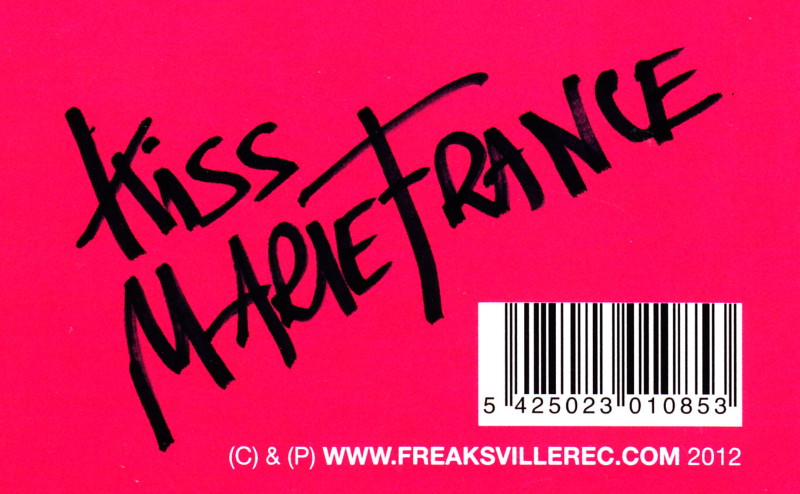 •••••••••••••••••••••••••••••••••••••••



•
Page spéciale


« Chronique de la chanson
"PAYE POUR MOI"
(paroles de Jacques Duvall,
musique de Léonard Lasry, 2021)
de MARIE FRANCE » :


CLIQUEZ ICI



•••••••••••••••••••••••••••••••••••••••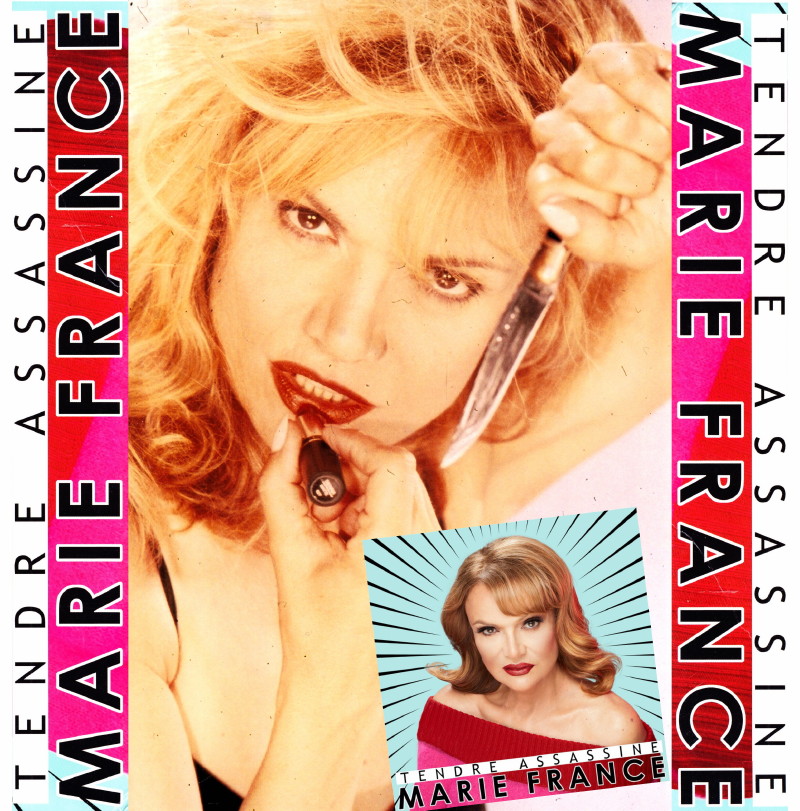 • Page spéciale


(avec compte rendu détaillé)


« MARIE FRANCE,
concert "TENDRE ASSASSINE"
le 7 décembre 2019
au Silencio (Paris) » :


CLIQUEZ ICI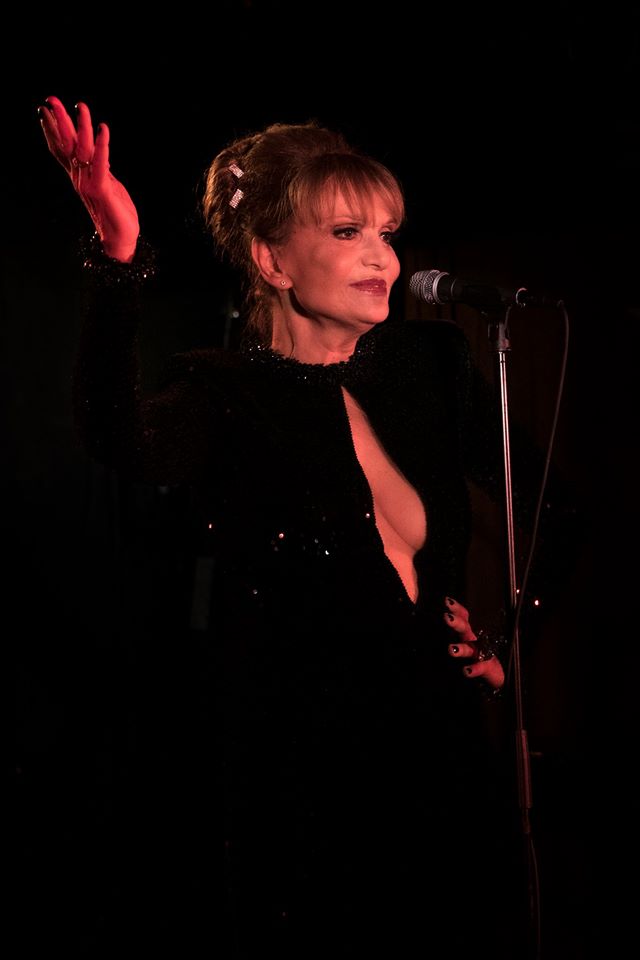 •••••••••••••••••••••••••••••••••••••••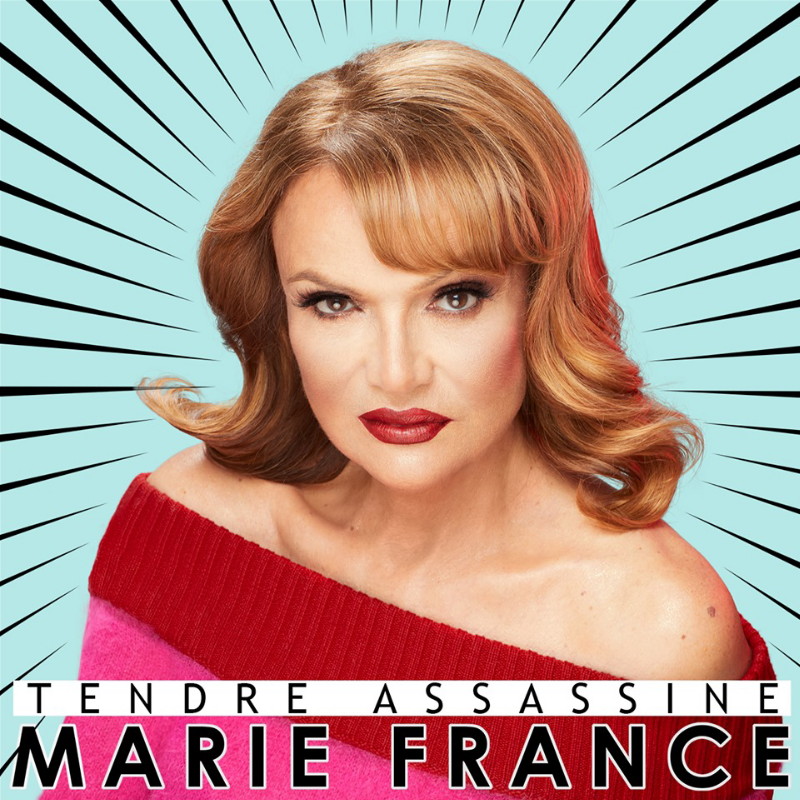 •

Page spéciale


« Chronique détaillée de l'album
"Tendre assassine" (2019)


de MARIE FRANCE »


sur ce lien :


CLIQUEZ ICI



•••••••••••••••••••••••••••••••••••••••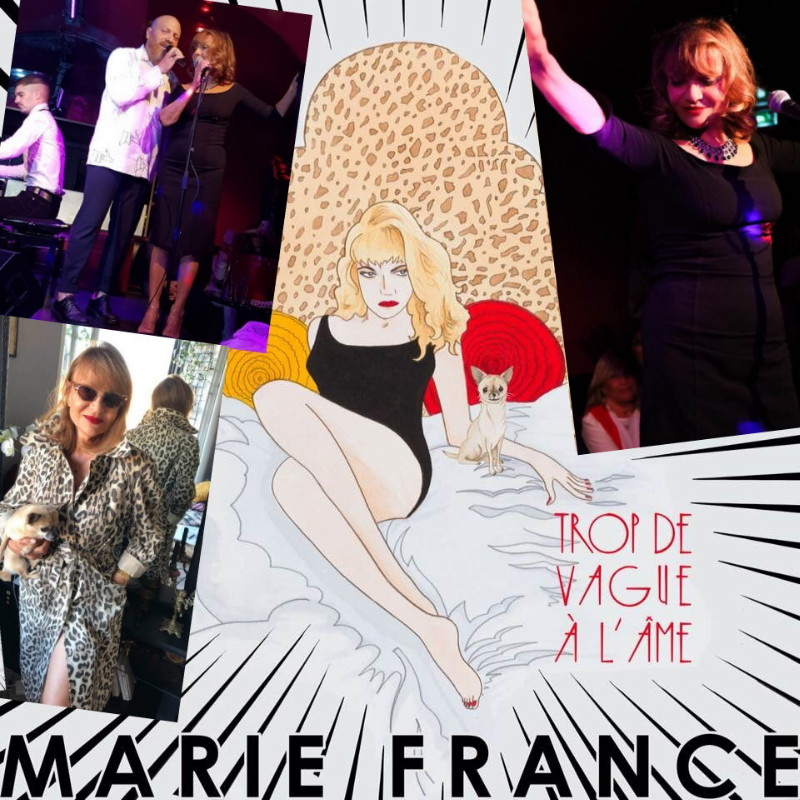 • Page spéciale
(avec compte rendu détaillé)
« Miniconcert de MARIE FRANCE,
pour son album "Tendre assassine"
et son single "Trop de vague à l'âme",
le 10 juillet 2019 chez Castel (Paris)

»


sur ce lien :


CLIQUEZ ICI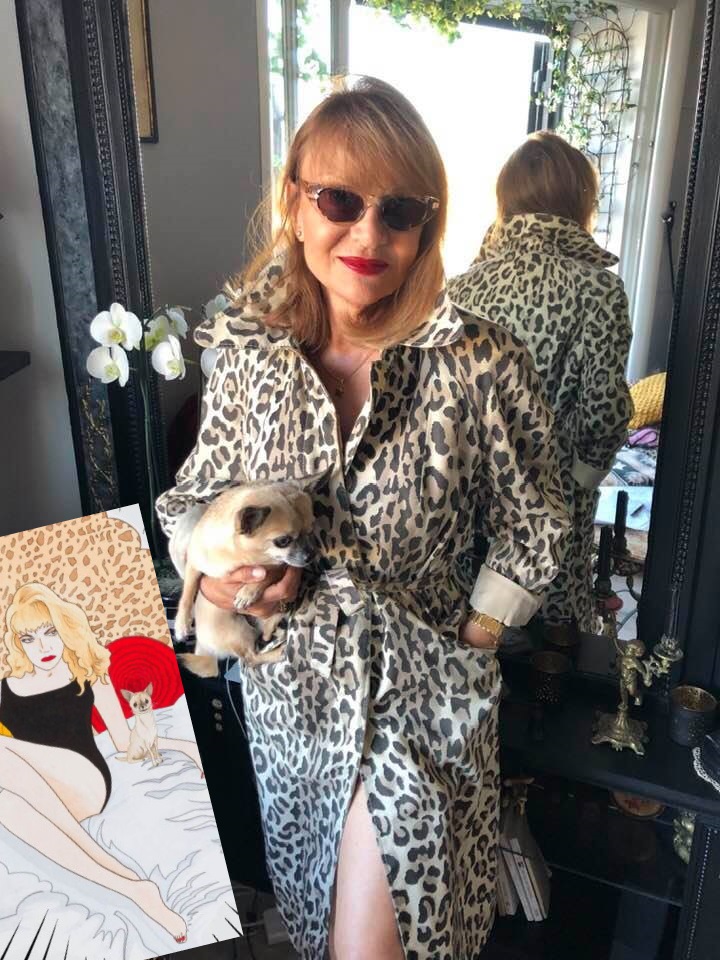 •••••••••••••••••••••••••••••••••••••••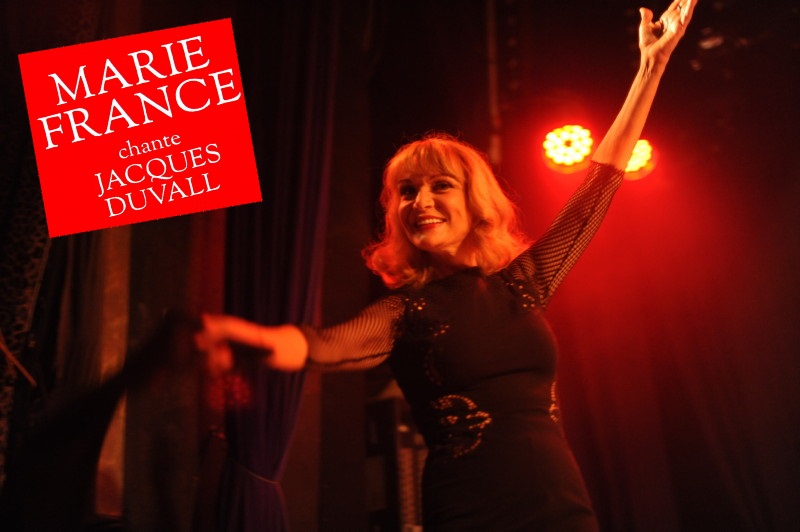 • Page spéciale
(avec compte rendu détaillé)
« MARIE FRANCE
"chante JACQUES DUVALL"
les 25 novembre 2016
+ 23 & 24 février 2017
au Divan du Monde (Paris) »
sur ce lien :


CLIQUEZ ICI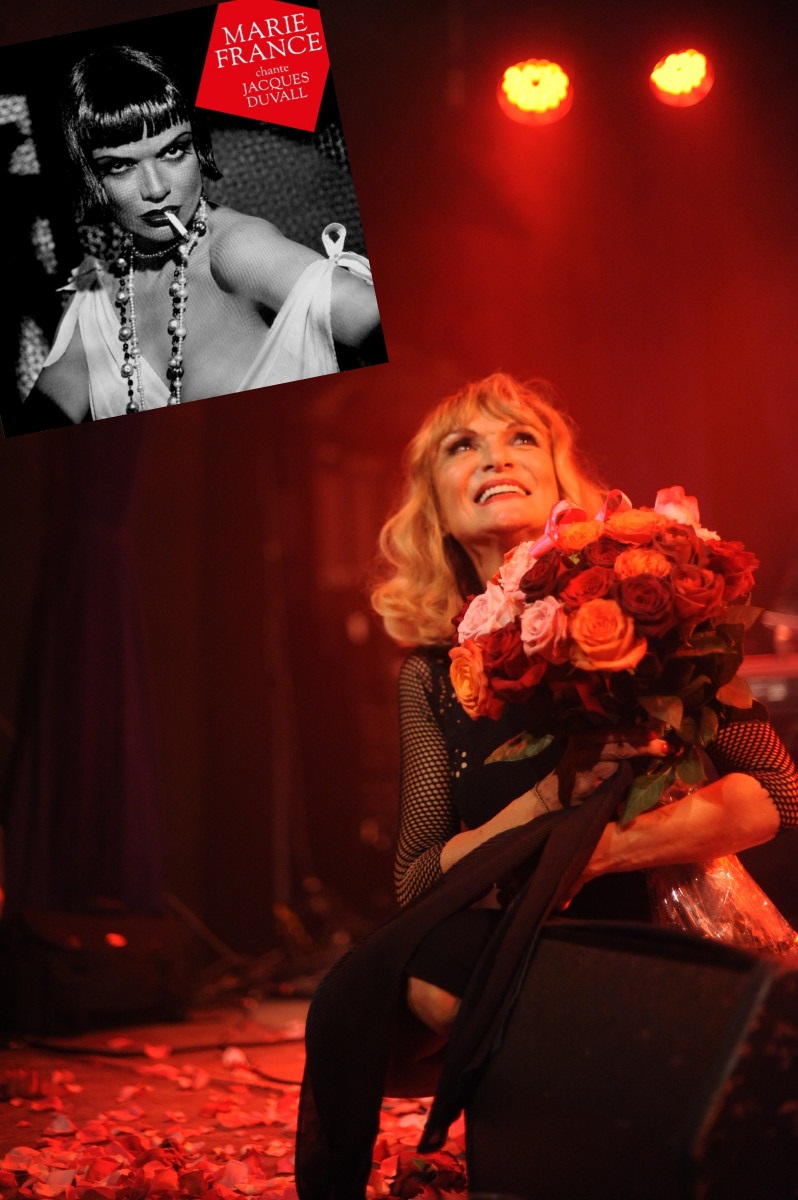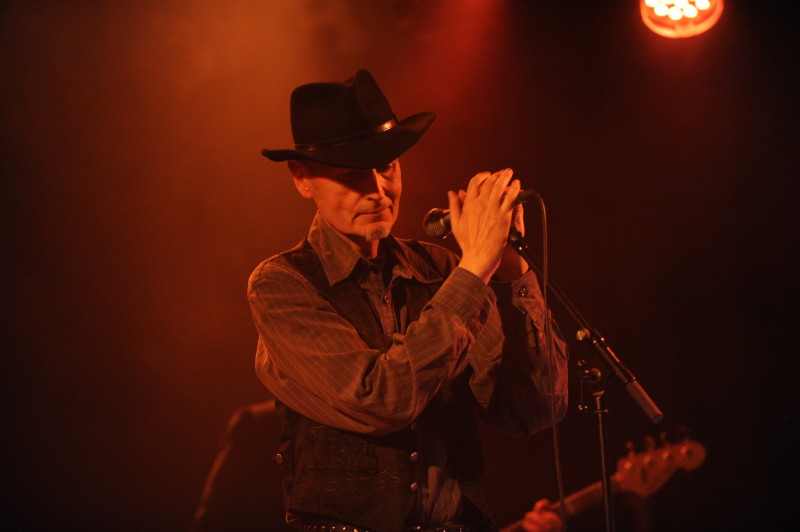 © Photos : Clément Boulland

•••••••••••••••••••••••••••••••••••••••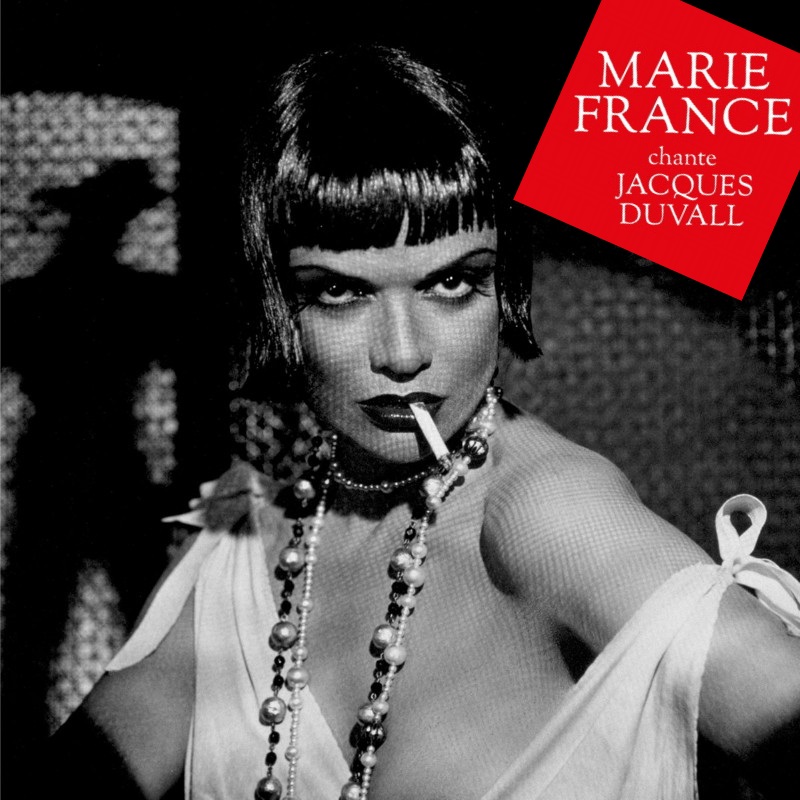 •

Page spéciale


« Chronique détaillée de l'album
"MARIE FRANCE chante JACQUES DUVALL"
(Freaksville, 2016)

»


sur ce lien :


CLIQUEZ ICI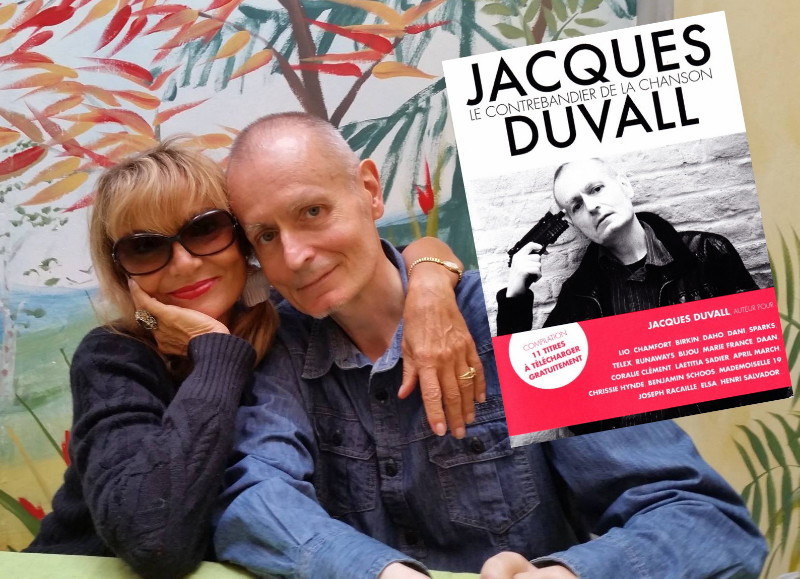 •••••••••••••••••••••••••••••••••••••••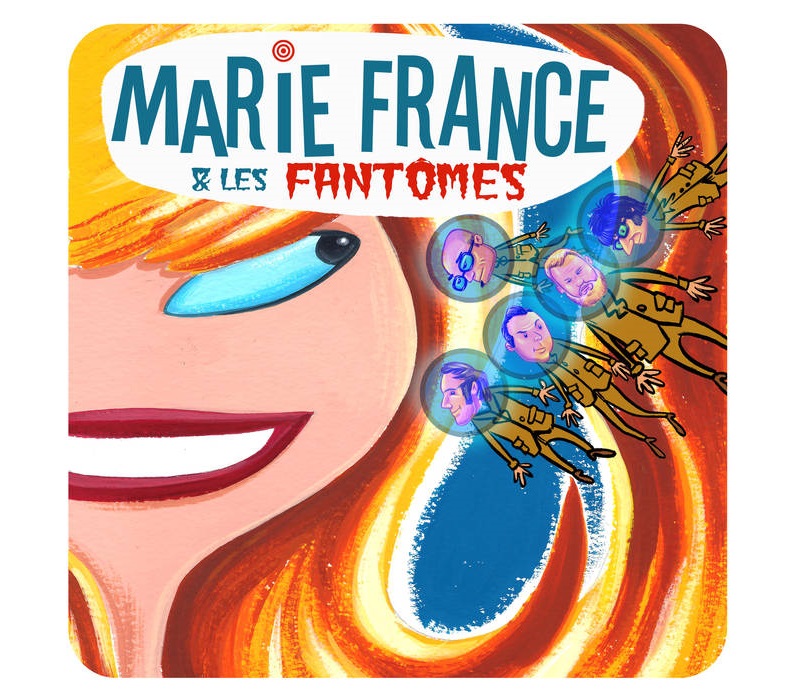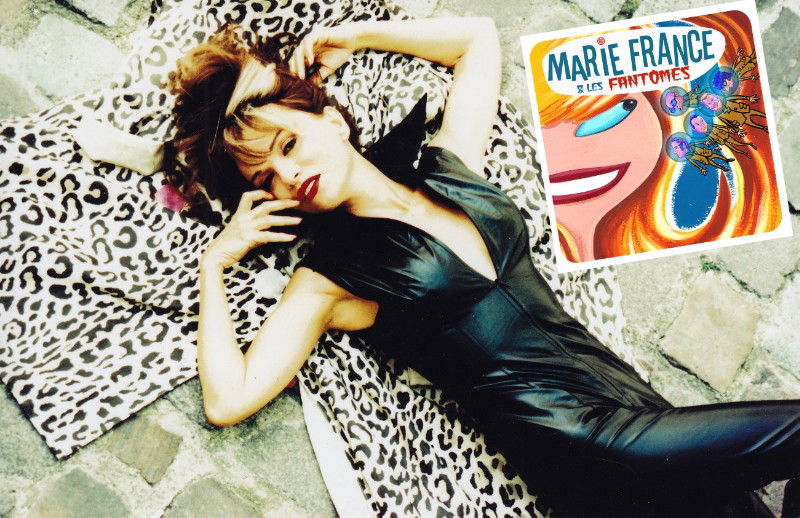 • Page spéciale
(avec compte rendu détaillé)

« Album live "SOS Marie France !"
de MARIE FRANCE & LES FANTÔMES
spécial "39 de fièvre"

+ concert de BENJAMIN SCHOOS
& LES LOVED DRONES
("Good Luck Universe!")
le 8 mars 2016 à LA MAROQUINERIE (Paris) »
sur ce lien :


CLIQUEZ ICI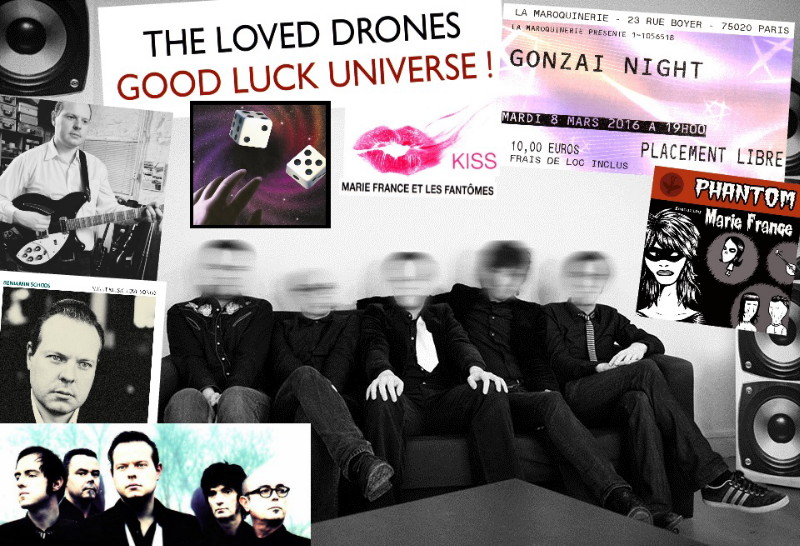 •••••••••••••••••••••••••••••••••••••••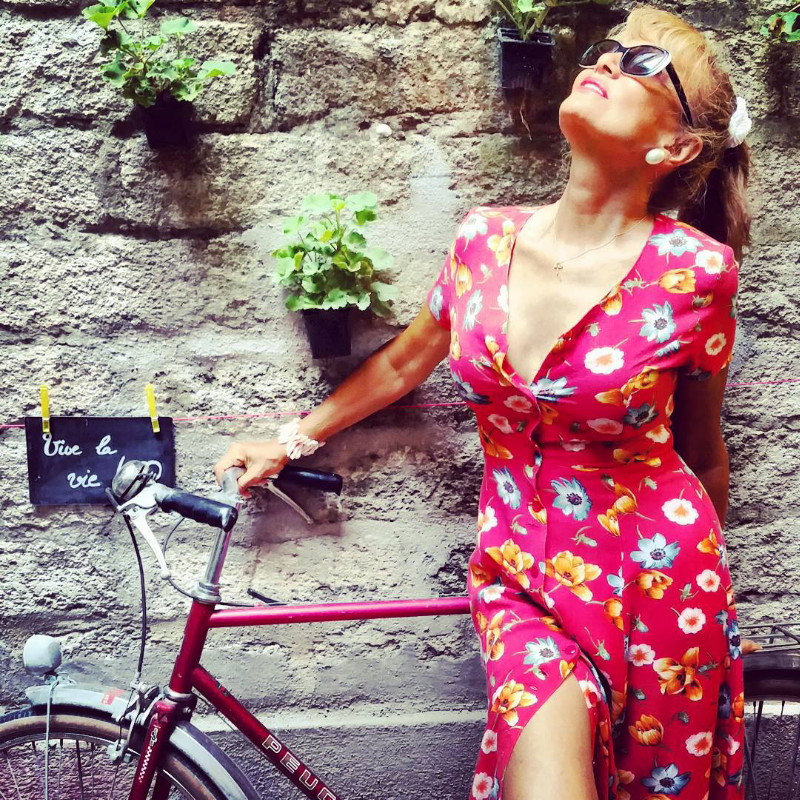 •

Page spéciale


« Nouvel album cabaret intimiste


de MARIE FRANCE en 2016

»


en ligne sur ce lien :


CLIQUEZ ICI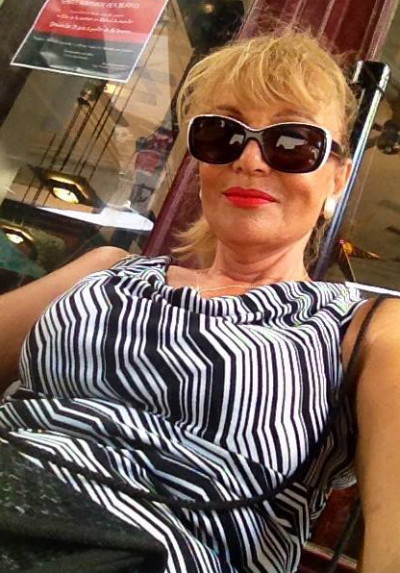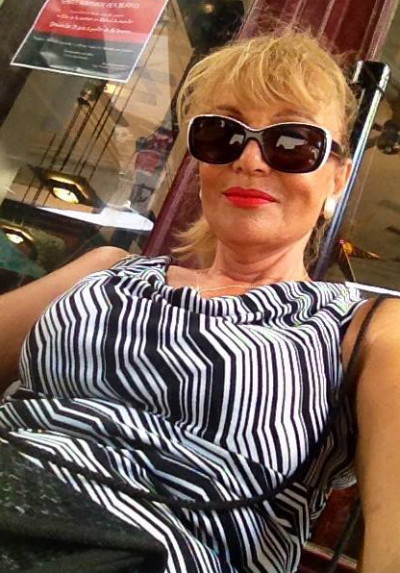 •••••••••••••••••••••••••••••••••••••••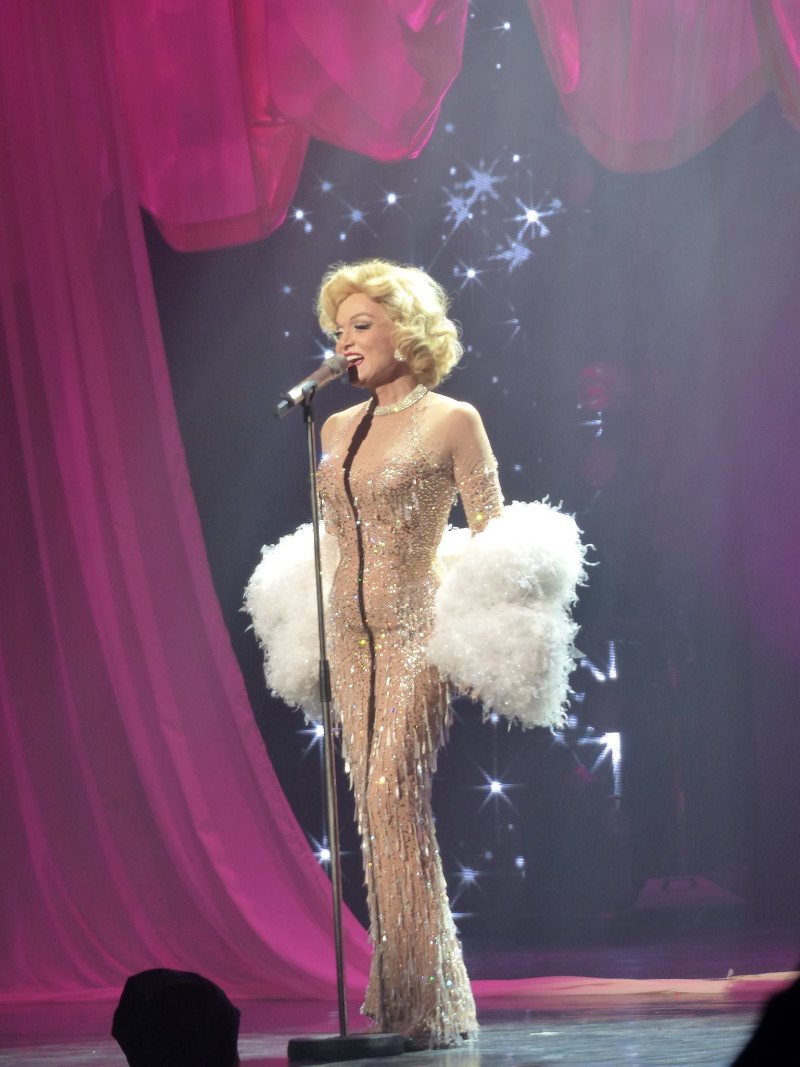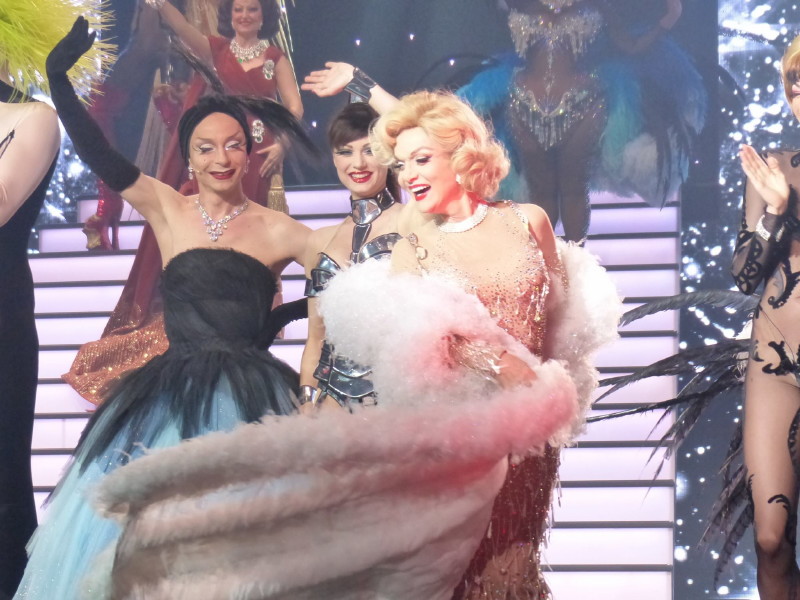 © Regina Carlin



• Page spéciale
(avec compte rendu détaillé)
« MARIE FRANCE


(tableau "MMM

",
Marlene Dietrich & Marilyn Monroe)


dans les

"MUGLER FOLLIES

"
du 10 décembre 2013
au 31 janvier 2015
au COMEDIA

(Paris) »


sur ce lien :


CLIQUEZ ICI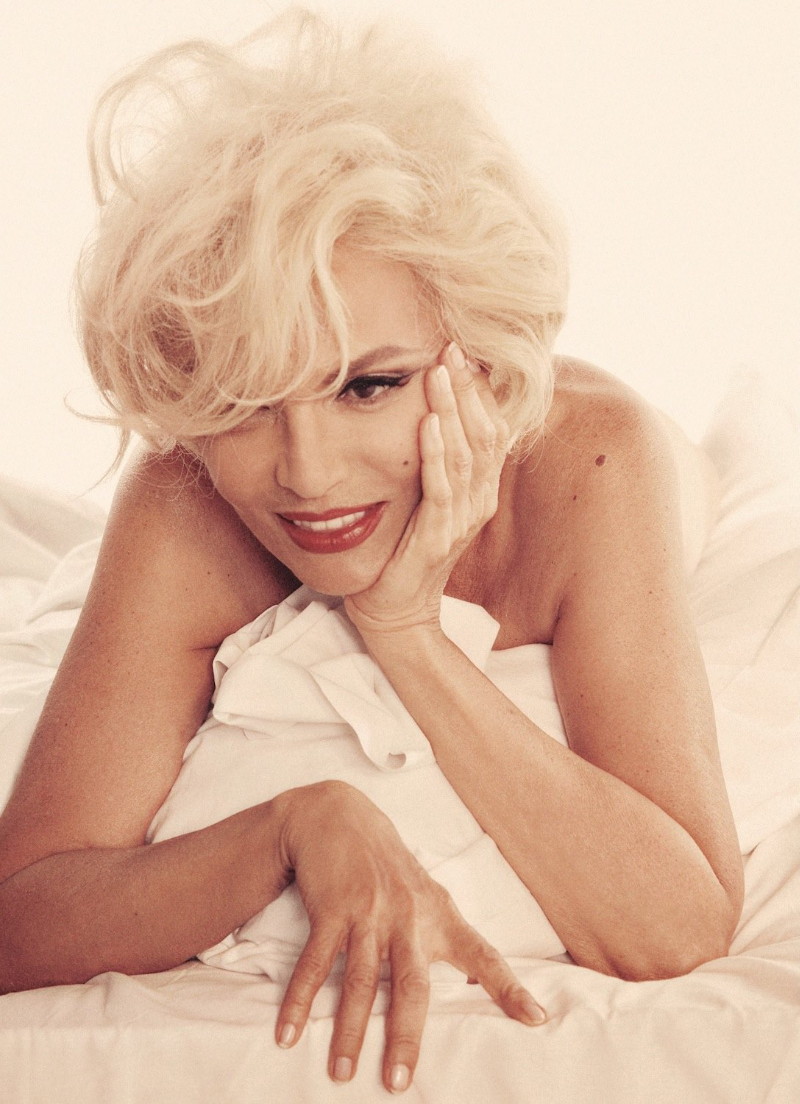 •••••••••••••••••••••••••••••••••••••••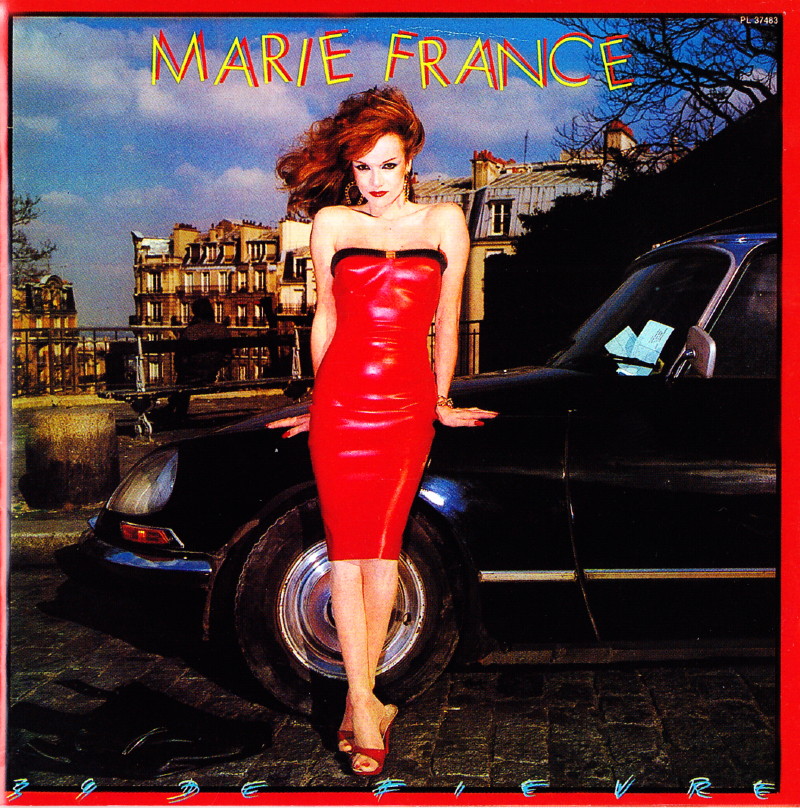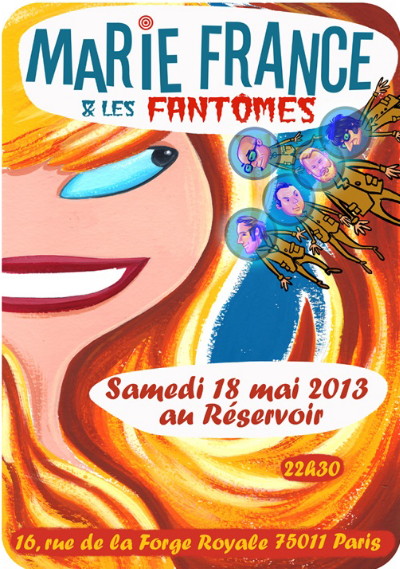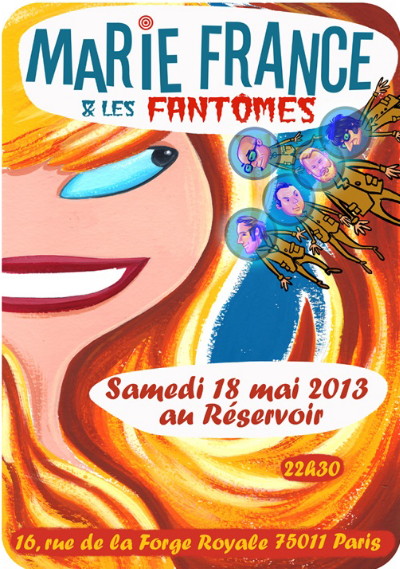 • Page spéciale
(avec compte rendu détaillé)


«

MARIE FRANCE
& LES FANTÔMES
jouent l'album


"

39
DE FIÈVRE
"

le 18 mai 2013
au RÉSERVOIR (Paris)
»
sur ce lien :


CLIQUEZ ICI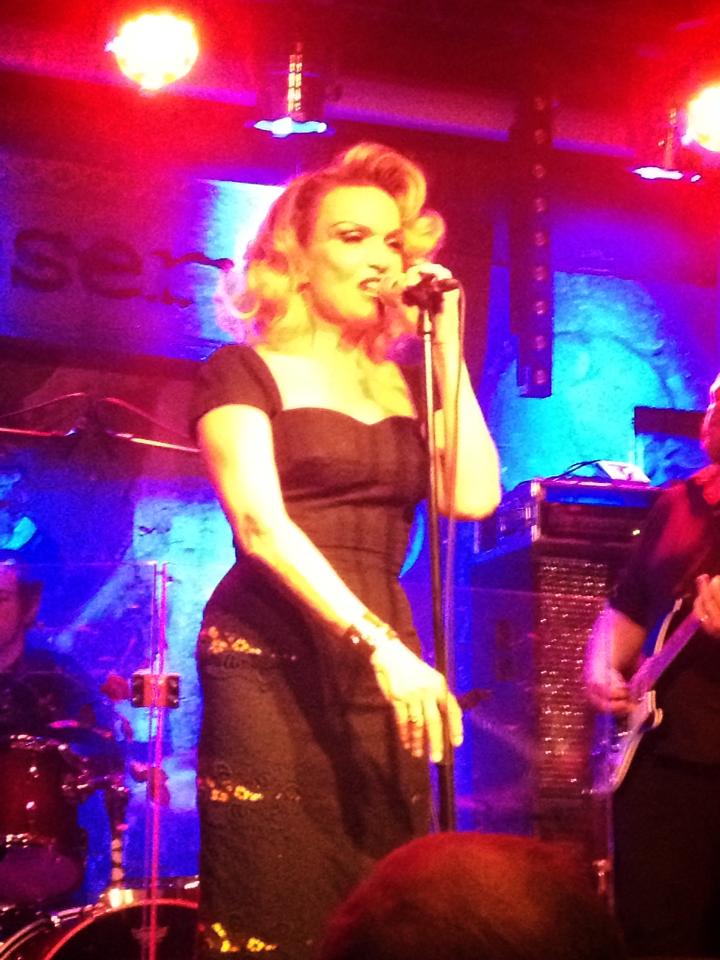 © Fabien MacRa
(18 mai 2013)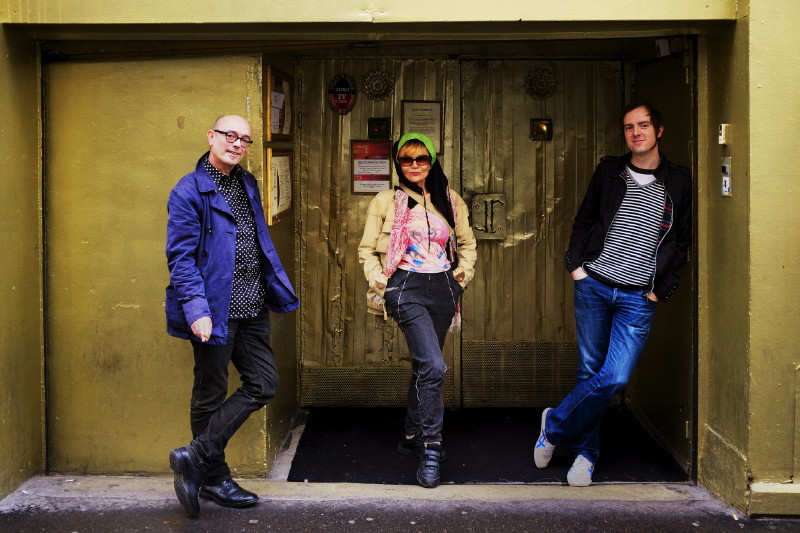 © Pascal Schyns


« 18 mai : avant le concert,
devant le Réservoir,
avec Marc Wathieu
et Jérôme Danthinne. »

© MARIE FRANCE
(1er juin 2013)

•••••••••••••••••••••••••••••••••••••••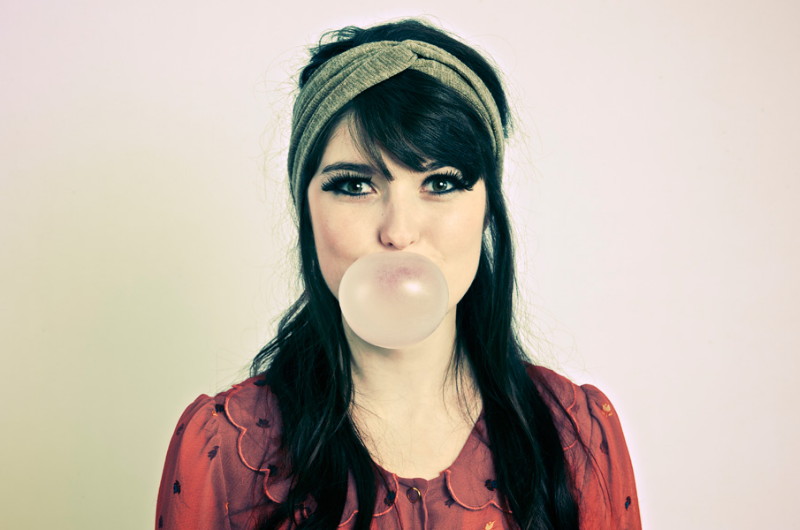 © Pascal Schyns


• Page spéciale
(avec compte rendu détaillé)
« MADEMOISELLE NINETEEN
le 12 juin 2012
à L'INTERNATIONAL (Paris) »
sur ce lien :
CLIQUEZ ICI



•••••••••••••••••••••••••••••••••••••••



• Page spéciale
(avec compte rendu détaillé)
« JOHNNY HALLYDAY
& THE YAROL POUPAUD'S
WILD ROCK'N'ROLL GANG
les 15, 16 & 17 juin 2012
au STADE DE FRANCE
(Saint-Denis) »
sur ce lien :


CLIQUEZ ICI








Ont déjà parcouru ce site : 551746 visiteurs (1190968 hits)